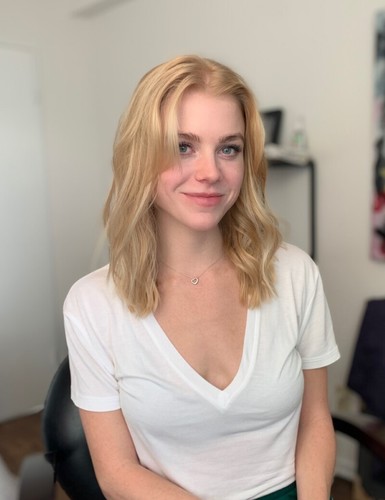 Registered Acupuncturist (R.Ac)
Jennifer is a Registered Acupuncturist who has a background in Holistic Nutrition, as well as experience in Clinical Nutrition. She has carried a life-long interest in Naturopathic Medicine and natural health and beauty which has guided her journey to study and practice Acupuncture and Eastern Medicine.
Jennifer completed an internship in Nanjing, China where she worked with patients in the departments of pain management, tuina, sleep disorders, mental health and neurological disorders. Through the teaching hospital, she was taught various Chinese techniques utilizing fire, as well as electro-stimulation to help treat pain and sleep disorders.
Jennifer has a passion for dermatological conditions as well as for natural beauty. She has obtained a Certificate of T.C.M Dermatologic Acupuncture as well as a Certificate of Facial Rejuvenation & Cosmetic Acupuncture. She has provided her clients with concrete results through the use of her specialized techniques. Her techniques include the use of cosmetic acupuncture and T.C.M dermatologic acupuncture in conjunction with nutrition to aid in relieving chronic or acute digestive and mental health concerns such as anxiety, depression, and dermatologic conditions. She may also incorporate modalities such as fire cupping, guasha, and shiatsu into her treatments as seen fit. Patients can expect to experience consistent results including feelings of relaxation and relief after treatments with Jennifer.