Meet our Therapists
We currently have 1 physiotherapist, 1 chiropractor, 4 massage therapists and 1 acupuncturist. In the Spring another acupuncturist will be joining our team.
(Psst... City Wellness is looking to add a few more therapists to the team so if you are a practitioner or know a practitioner that would like to work with the best patients in town, give us a shout!)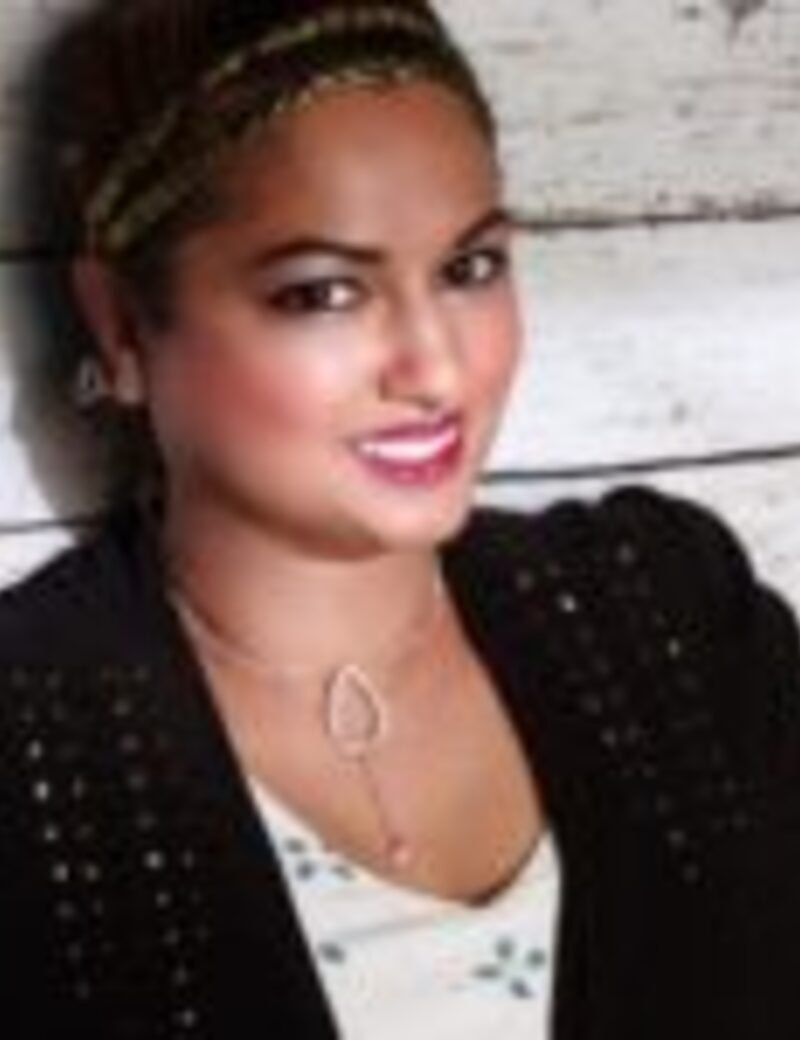 Alpana Das
Registered Social Worker
*NEW* Virtual Counselling & Psychotherapy
Registered Social Worker (MSW)
Hi, my name is Alpana Das. I feel comfortable tackling hectic challenges that include (but are not limited to), unexpected trauma, victimization cycles and unexpected transitions through life's stages. I incorporate an eclectic range of modalities, including (but not limited to), Trauma sensitive CBT, DBT, mindfulness, EFT, Somatic Experiencing , EMDR, insight-oriented therapy and a vision of wholeness through a Gestalt oriented framework. In my perspective, the therapeutic relationship is built on co-collaboration and client empowerment. I believe that the effectiveness of therapy is a result of the expert knowledge of the client. A therapy session often looks like a friendly chat with a guaranteed no nonsense good friend who walks with you during your path to your higher levels of authenticity and truth. My style is supportive and interactive, with the goal of empowering you to create change in your life.
I am someone who has worked in the industry for 14 years, and have been called experienced, kind and passionate about what I studied and have happily helped countless individuals, couples and families achieve their therapeutic goals. I look forward to seeing you in the future so we can stand together.
I have a Masters of Social Work from Mcgill University, specialized in Childhood Trauma, Mental Health and Adult Revictimization Cycles and worked as a specialist in Athletic Therapy after obtaining a Exercise Science degree from Concordia University. During the past decade, I practiced as a senior marriage counsellor and provided marriage courses to countless engaged couples and also served as the lead divorce expert with Catholic Family Services of Toronto. I am registered with the Ontario College of Social Workers and Social Service Workers (OCSWSSW) for a span of over 10 years, and was registered in Quebec with Service des admissions Ordre des travailleurs sociaux et des thérapeutes conjugaux et familiaux du Québec prior to my move to Ontario.
I am a current member of the Ontario Association of Social Workers (OASW) and for over 7 years, I specialized in marriage counselling, separation and divorce counselling, and counselling unexpected traumatic experiences. I have attended numerous evidence-based training sessions to stay current and informative for you and the clients I serve, which includes specific training in trauma cycles, relationship and marriage crisis, abuse cycles and moving through separation and divorce and loss. I welcome a 15 minute free consultation to see if we are a good fit. Currently I do have a waiting list and will look into scheduling you within my next available time slot.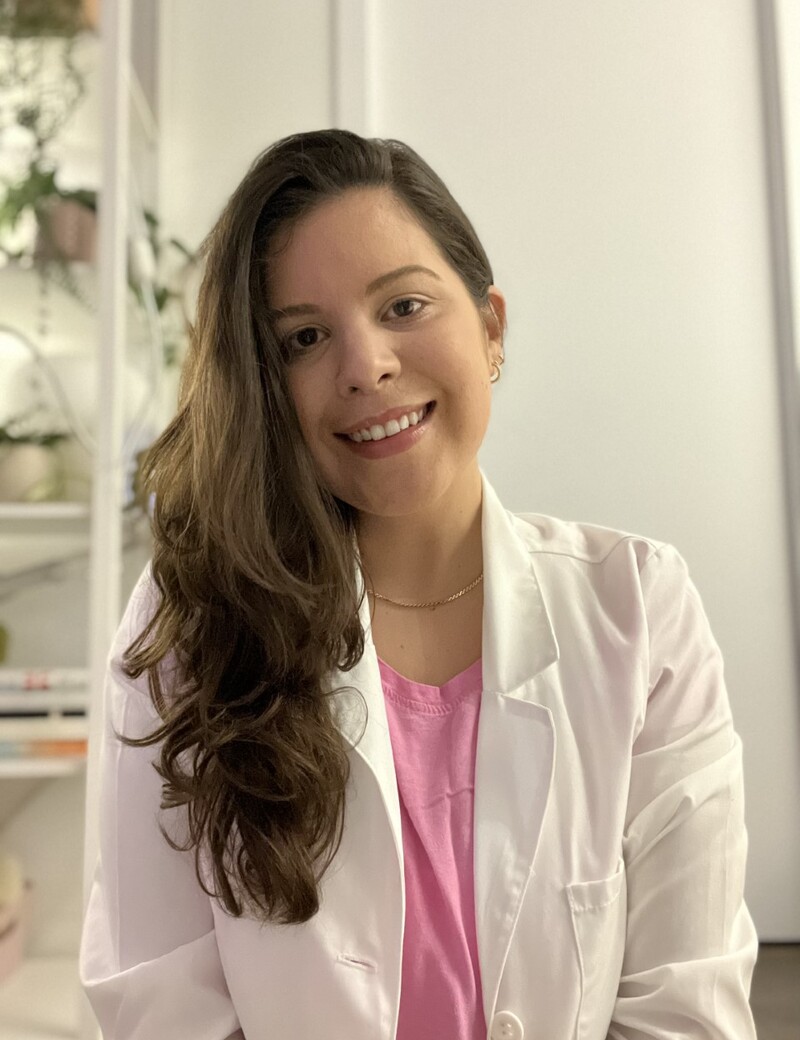 Alysha Saks
Acupuncturist
Acupuncture (Clinical), Acupuncture (Cosmetic), Acupuncture (Fire Cupping), Acupuncture (Prenatal)
Alysha is a registered Chinese Medicine Acupuncturist (R.Ac) who graduated from The Academy of Integrative Medicine. Alysha has a bachelors degree in East Asian religion, and her passion lies within the realm of east asian philosophy, which is what brought her to Chinese medicine. She believes that Taoist and Buddhist concepts, such as mind-body connection and conscious awareness, are what the western world needs. Alysha takes a holistic approach, assessing the body as a whole, looking into what is causing the symptoms, rather than just treating the symptoms that are visible. Pain management and injuries (both acute and chronic) hormonal imbalance, immunity, digestive complaints, emotional and mental imbalance, and nervous system regulation are just a few of her focuses. She will hold space for you, will guide you, and will restore balance and harmony to your internal landscape. Most importantly, she will help you understand your own body, and teach you how to listen to the subtle yet important messages that it gives you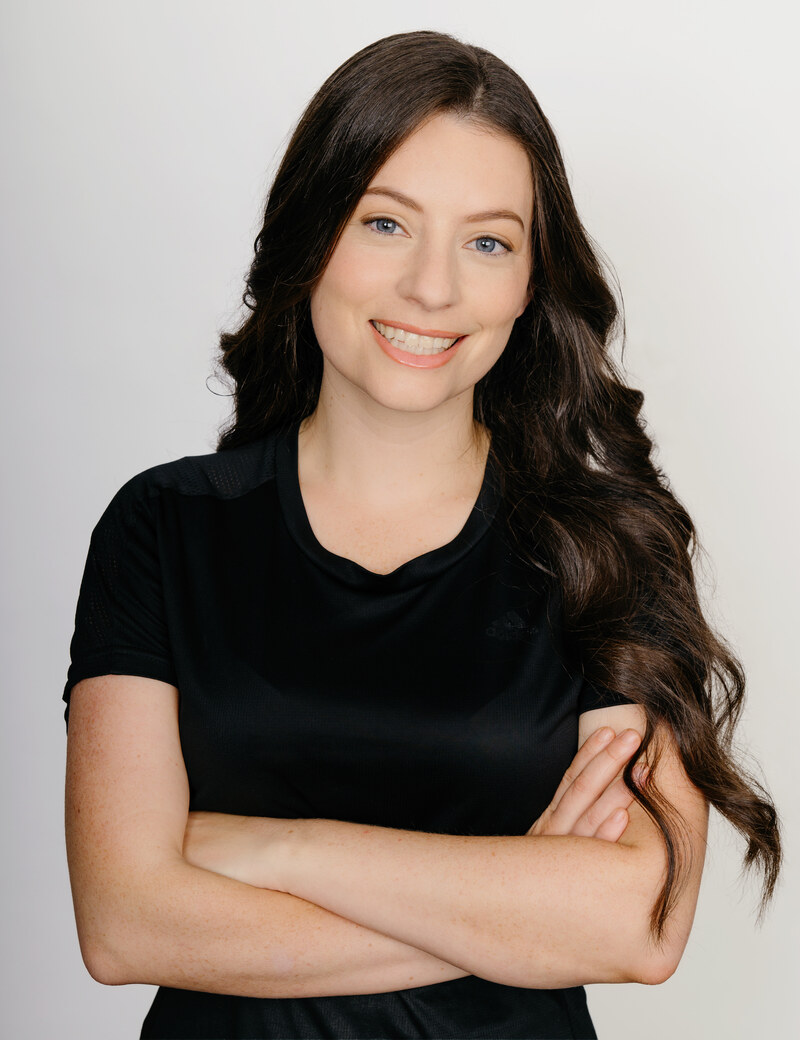 Amanda Bélanger
Registered Massage Therapist & Physiotherapist
*COMING SOON* Fascial Stretch Therapy, Massage (COUPLES Thai), Massage (Cupping), Massage (Prenatal), Massage (Swedish), Massage (Thai), Motor Vehicle Accident Rehabilitation Program (MVA), Physiotherapy
Registered Physiotherapist (PT) & Registered Massage Therapist (RMT)
Amanda received her Bachelors of Science in Human Kinetics (2012) and Masters of Science in Physiotherapy (2015) from the University of Ottawa. A few years later, she returned to school and completed her Massage Therapy diploma at the Royal Canadian College of Massage Therapy (2019).
Since starting her journey as a healthcare provider, Amanda has taking additional courses to enhance her skillset including: Sports Taping (2015), Neurofunctional Contemporary Medical Acupuncture (McMaster University; 2016), Pelvic Floor Therapy (2016), Thai Massage (2017), Hot Stone Massage (2018), Hand & Foot Reflexology (2019), Pregnancy Massage (2019).
Amanda's treatment style is very hands on. She loves her work and gives it her best with each and every treatment.
She speaks English and French fluently. If she were to have spare time in the city, she would be playing hockey on the outdoor rink, biking on lakeshore and definitely salsa dancing!
À Bientôt :)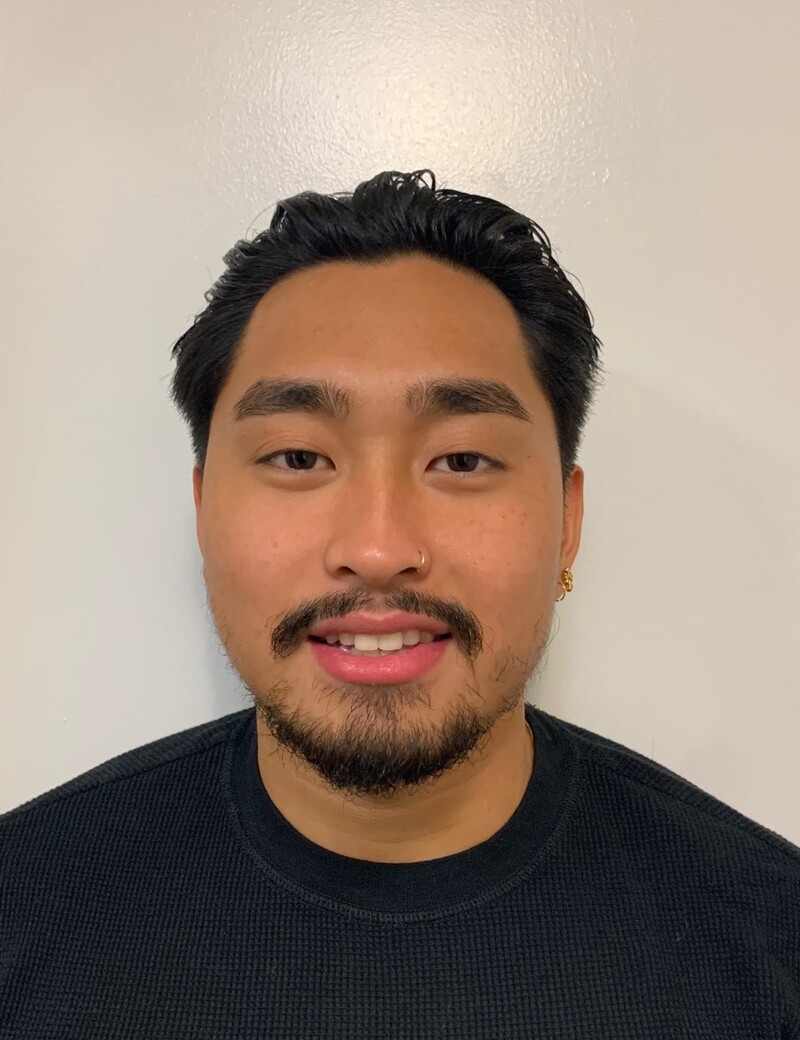 Anthony Basco
Registered Massage Therapist
Massage (Cupping), Massage (Prenatal), Massage (Swedish)
Registered Massage Therapist (R.M.T)
After graduating from the Health and Promotion program at Humber College, Anthony began his career as a personal trainer and immediately knew he wanted to work alongside others to guide them to the best version of themselves. Anthony pursued Registered Massage Therapy to be able to help individuals to understand the importance of healthy movement practices and feel better in their everyday lives. Acknowledging that pain is a reality that many of us deal with, Anthony believes that developing a set of practices for rest and recovery are paramount, and that having a self-care routine is the driving force to pain-free progress.
Anthony strives to use his knowledge to provide well-rounded care for his patients. He loves working with the athletic population but also has experience with seniors, pre and post natal, as well as those managing headaches and concussions. Anthony has developed an array of techniques, which include deep tissue work, lymphatic drainage, joint mobilizations, stretching, myofascial and Swedish massage techniques. Above all, Anthony creates a treatment plan tailored to the client's unique concerns and needs.
When Anthony is not in the clinic, he enjoys exercising, walking his 2 dogs, playing Spikeball at Trinity Bellwoods park and hunting for the city's best chicken wings.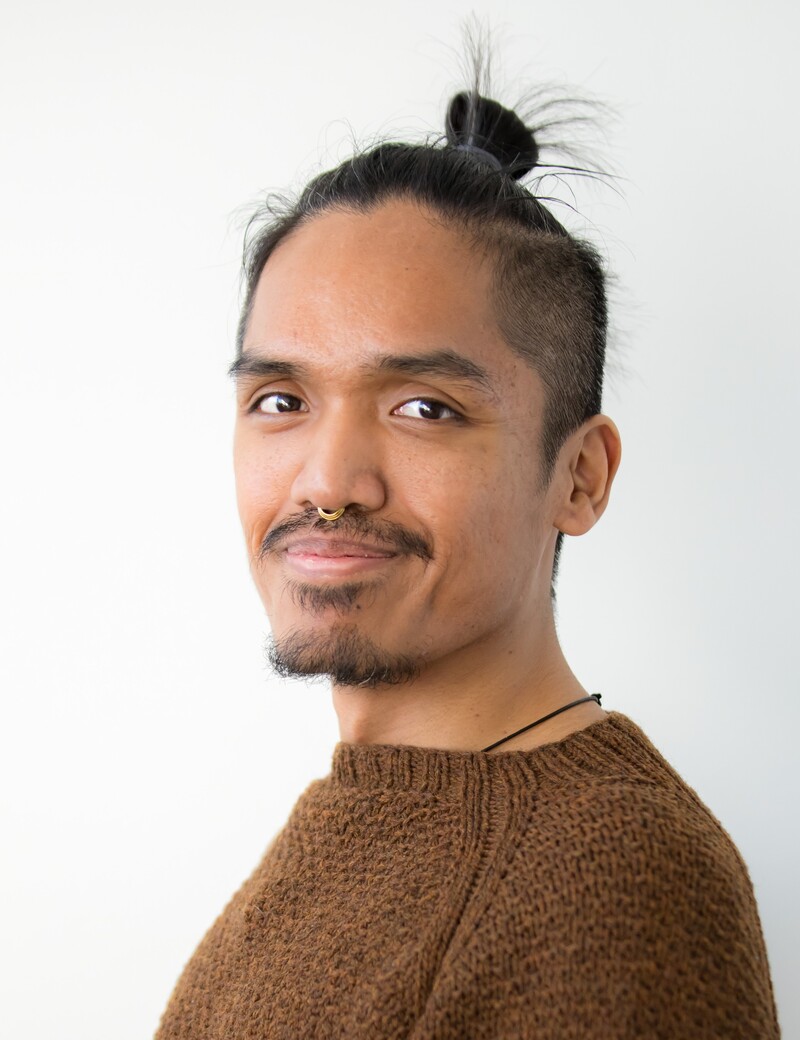 Anton Borda
Registered Massage Therapist
Massage (COUPLES Thai), Massage (Prenatal), Massage (Swedish), Massage (Thai)
Registered Massage Therapist (RMT)
Anton completed his Massage Therapy diploma at the Canadian College of Massage & Hydrotherapy (2012) and has been a Registered Massage therapist ever since.
He's taken courses in Thai massage, prenatal massage and Craniosacral therapy. Currently, he's taking an online course through Anatomy in Motion to further develop his understanding of the moving body.
Anton's approach to treatment is movement focused. He has practiced traditional Thai massage for the majority of his career, and spent a few months in Chiang Mai to receive advanced training. This has given him a deep understanding and appreciation for movement, and the important role it plays when it comes to optimal health. Anton enjoys guiding patients towards their goals, and encourages his patients to become curious about their own body and their relationship with it.
Outside of clinical practice, Anton's hobbies include Olympic weightlifting, bouldering, oil painting, and spending time outside hiking and portaging.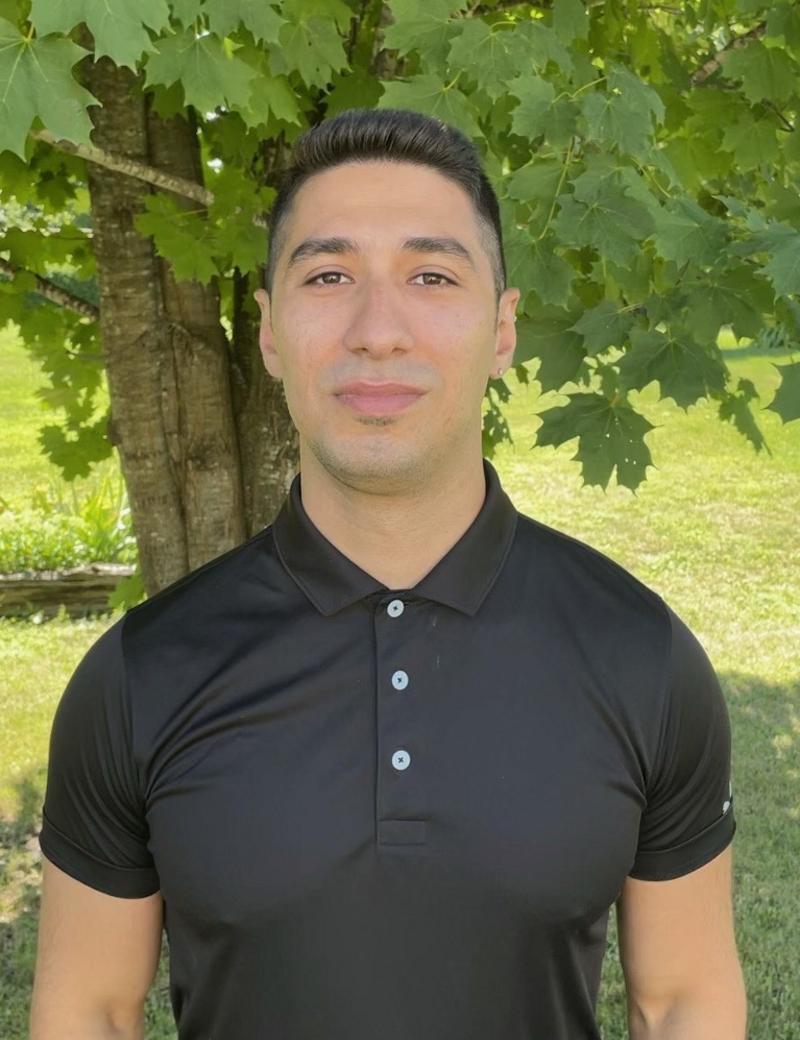 Dr. Caner Nar
Chiropractor
Chiropractic Care
Doctor of Chiropractic (D.C)
Raised in Toronto Ontario, Dr. Nar excelled in academics and numerous sports receiving reputable awards including leadership, athlete of the year and placing a spot on the top ranked team in youth Ontario soccer. Dr. Nar began his education at York University and obtained a degree in kinesiology while working as a reputable personal and disability trainer. He then completed his Doctor of Chiropractic Degree at Canadian Memorial Chiropractic College in Toronto, Ontario. Since then, he has committed himself to numerous certifications in order to provide optimal care for his patients.
Dr. Nar integrates evidence-informed care and advanced chiropractic techniques in order to help patients feel better, move better and live better. He has an exceptional understanding of human biomechanics, physiology and anatomy through his extensive educational background. He utilizes joint mobilizations, soft tissue therapy, spinal manipulation, therapeutic cupping, therapeutic taping, shockwave therapy, exercise and patient education as his primary care methods. Dr. Nar recognizes the unique day to day demands of life put on each patient and is able to deliver care based on those needs.
In his down time, you can catch Caner outdoors enjoying a long hike with his dog, playing soccer with friends or spending the day on the water with his family. He also enjoys daily strength training, running, reading and cooking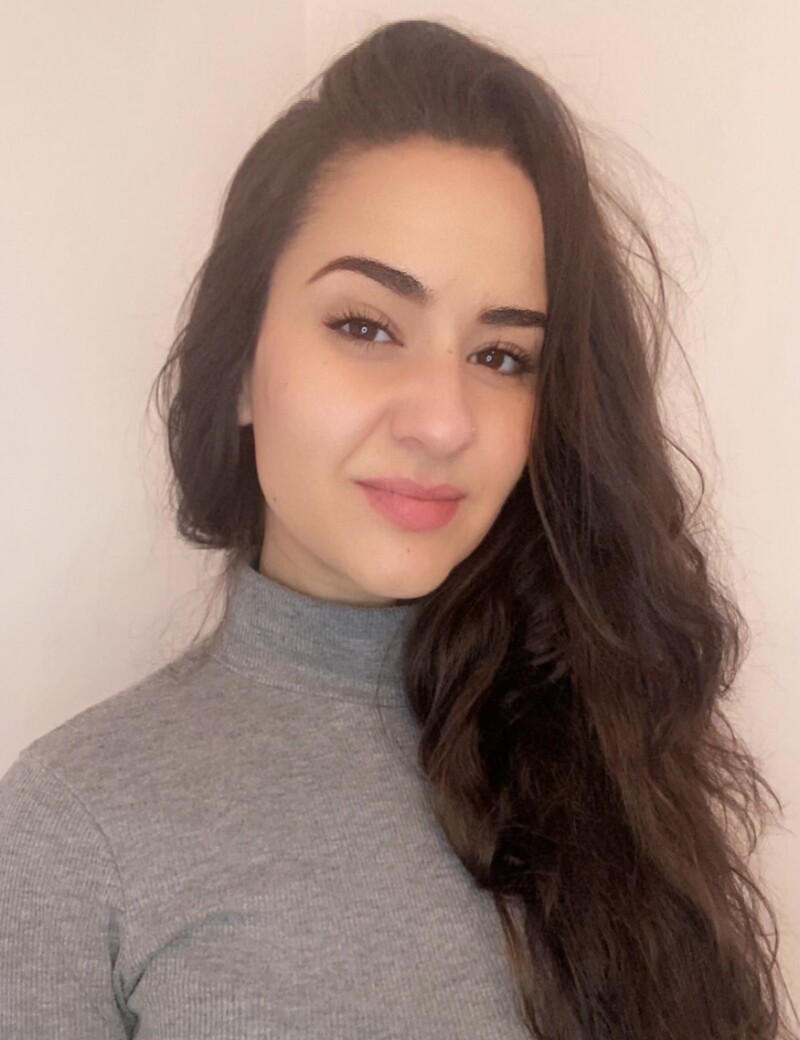 Dr. Rebecca Anderson
ND
*NEW* Naturopathic Medicine
Naturopathic Doctor (ND)
Dr. Rebecca Anderson, ND is an evidence-based Naturopathic Doctor who takes a systems-based, functional medicine approach to health and disease. She has a special interest in health optimization and the prevention of chronic disease and is passionate about educating and empowering patients to take control of their own health.
She completed her Doctor of Naturopathy at the Canadian College of Naturopathic Medicine and her Bachelor of Science in Life Science and Chemistry at the University of British Columbia. She is currently pursuing her Fellowship in Anti-Aging, Metabolic and Functional Medicine with the American Academy of Anti-Aging Medicine.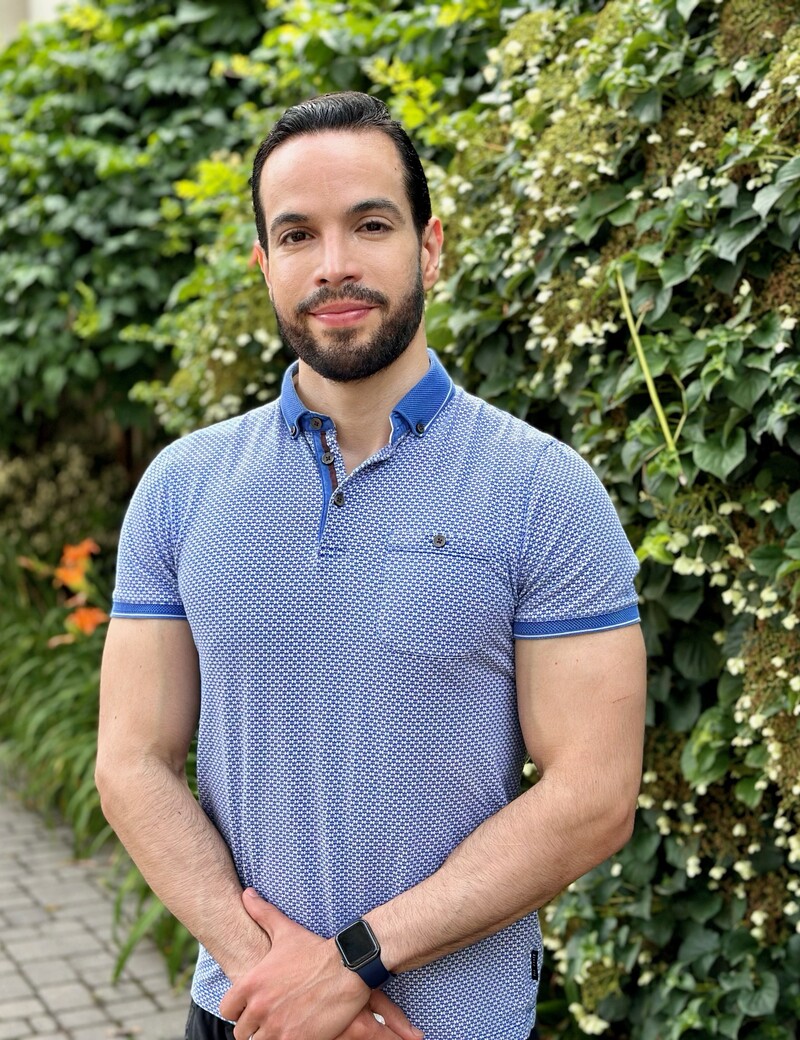 Gabriel Dos Santos
Physiotherapist
Physiotherapy
Gabriel Dos Santos is a dedicated and skilled physiotherapist hailing from Brazil. Graduating from Universidade Potiguar in 2006, he has acquired extensive knowledge and expertise in the field. With a passion for helping others and a commitment to promoting health and wellness, Gabriel is known for his compassionate approach and innovative treatment methods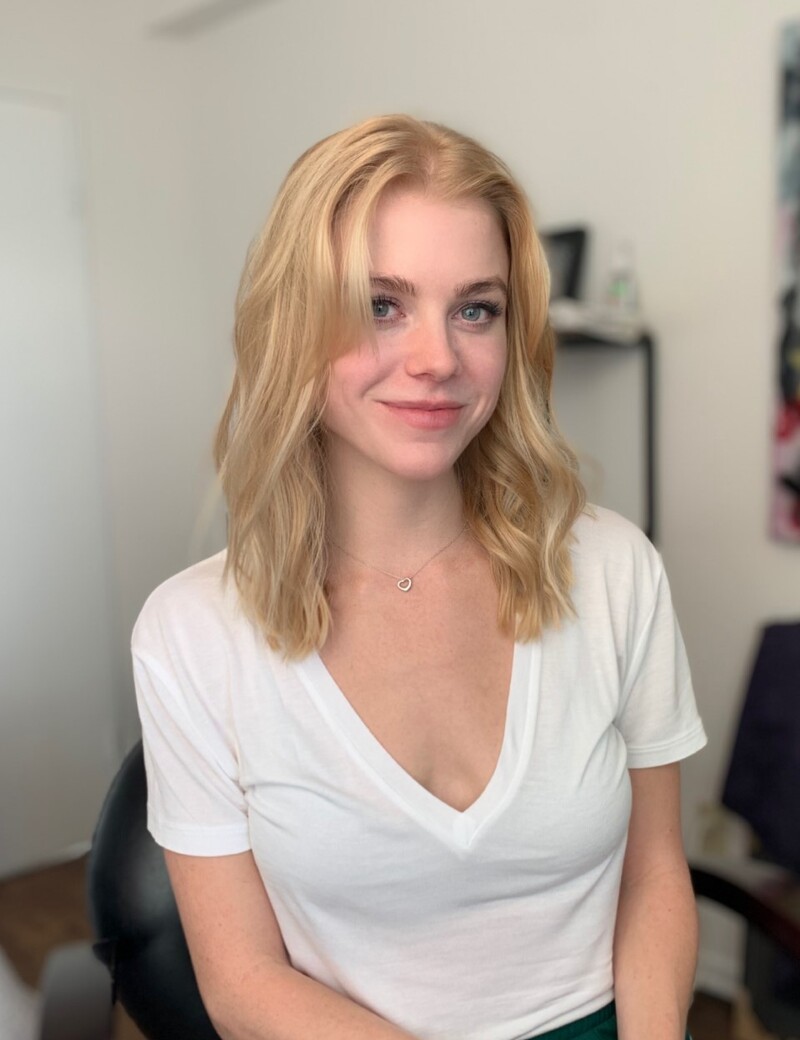 Jennifer Sadler
Acupuncturist
Acupuncture (Clinical), Acupuncture (Cosmetic), Acupuncture (Fire Cupping), Acupuncture (Prenatal)
Registered Acupuncturist (R.Ac)
Jennifer is a Registered Acupuncturist who has a background in Holistic Nutrition, as well as experience in Clinical Nutrition. She has carried a life-long interest in Naturopathic Medicine and natural health and beauty which has guided her journey to study and practice Acupuncture and Eastern Medicine.
Jennifer completed an internship in Nanjing, China where she worked with patients in the departments of pain management, tuina, sleep disorders, mental health and neurological disorders. Through the teaching hospital, she was taught various Chinese techniques utilizing fire, as well as electro-stimulation to help treat pain and sleep disorders.
Jennifer has a passion for dermatological conditions as well as for natural beauty. She has obtained a Certificate of T.C.M Dermatologic Acupuncture as well as a Certificate of Facial Rejuvenation & Cosmetic Acupuncture. She has provided her clients with concrete results through the use of her specialized techniques. Her techniques include the use of cosmetic acupuncture and T.C.M dermatologic acupuncture in conjunction with nutrition to aid in relieving chronic or acute digestive and mental health concerns such as anxiety, depression, and dermatologic conditions. She may also incorporate modalities such as fire cupping, guasha, and shiatsu into her treatments as seen fit. Patients can expect to experience consistent results including feelings of relaxation and relief after treatments with Jennifer.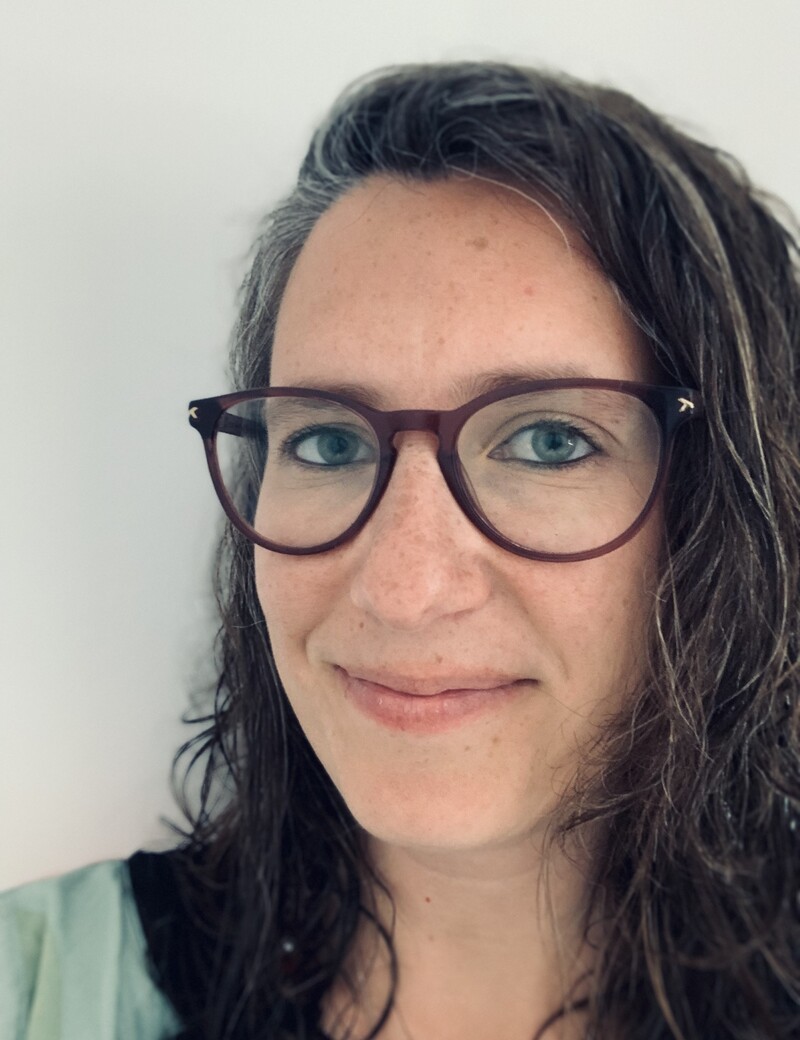 Julia Moura
Registered Massage Therapist
Massage (Prenatal), Massage (Swedish)
Registered Massage Therapist (R.M.T)
Julia Moura is a multilingual (English, Portuguese and Spanish) dedicated massage therapist with a passion for helping others improve their well-being. Having completed her massage therapy education with honours at Kikkawa College of Massage Therapy, Julia has developed a solid foundation in various techniques, including General Swedish Massage, hydrotherapy, trigger point release, myofascial release, joint mobilizations and stretches.
In addition to her technical expertise, she promotes a warm and welcoming atmosphere, ensuring her clients feel comfortable and at ease throughout their sessions. Known for her calming presence and intuitive touch, Julia creates a soothing environment where her clients can release tension and find relief from aches and pains. She designs each massage session to address her clients' specific needs, whether they are seeking stress reduction, pain management, or muscle rehabilitation.
Julia also brings a holistic approach to her practice, integrating her knowledge of yoga, meditation and breathing techniques into the treatments and homecare exercises. She believes that the combination of physical touch, mindful presence and breathing can improve the massage therapy's benefits. Through the connection between body and mind, she strives to promote balance, healing, self-discovery and calm.
When she's not practicing massage therapy, Julia enjoys spending time in nature, practicing yoga, meditation, hiking, dancing, playing and listening to music.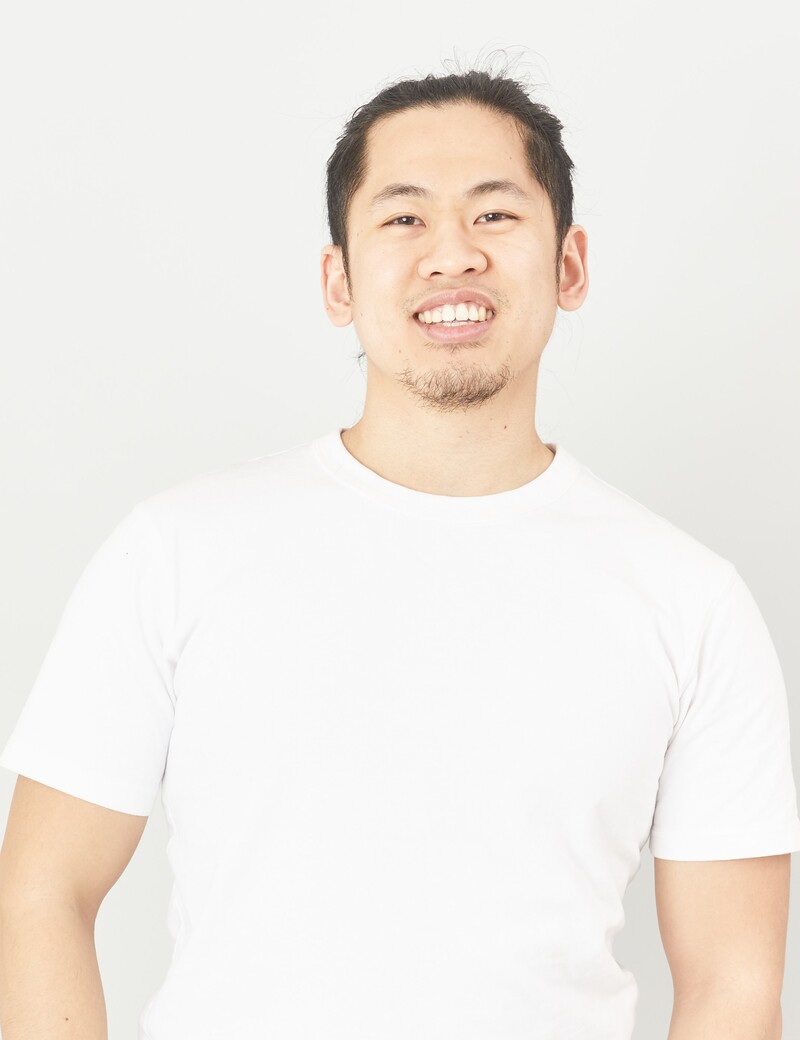 Samuel Pham
Registered Massage Therapist
Massage (Cupping), Massage (Prenatal), Massage (Swedish)
Registered Massage Therapist (R.M.T)
Samuel received his bachelors of Kinesiology (2020) at the University of Toronto and recently graduated from Sutherland-Chan (2022) with a diploma in Massage Therapy. Fueled by his passion in sports, Samuel takes into account your lifestyle & needs, and focuses on quality of movement when designing his treatment plan for you. Having experienced many injuries himself, he understands the set-backs and potential progress lost that many of us can relate to in our own pursuit of our health and fitness goals. But from those experiences, he has cultivated a good understanding of the amount of patience and practice it takes to make an optimal recovery.
Samuel believes in developing a self-care routine is essential to recover from pain and strives to help develop one for you that is realistic and attainable. He has experience working with patients from the athletic population, stroke-patients, and with seniors. Samuel has learned a variety of techniques, which includes: Swedish massage, joint mobilizations, myofascial release, deep tissue work and more.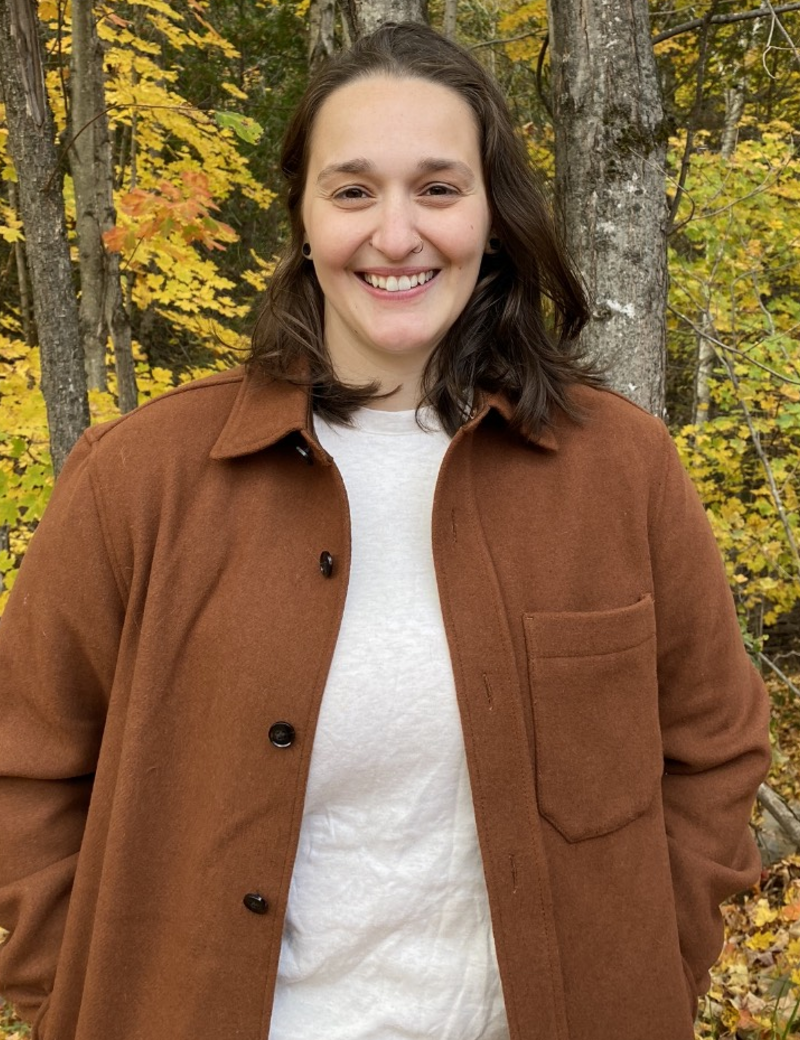 Sarah Galati

Massage (Cupping), Massage (Swedish)
Sarah attended York University, where she obtained her Bachelors of Arts in History. She completed post graduate studies at The Royal Canadian College of Massage Therapy.
Some of Sarah's treatment passions and conditions she can assist with are sports therapy, migraines, chronic neck and back pain, postural dysfunctions, and improving overall mental health. Her treatment approach focuses on implementing varying massage techniques and modalities such as cupping, gua sha and kinesiology taping. 
Throughout her life, Sarah has participated in multiple sports, including rugby, hockey, and Brazilian Jiu Jitsu. As a lifelong athlete, Sarah understands the importance of feeling your best and the impact nagging aches and pains can have. Sarah is committed to assisting all of her clients in feeling and performing at their best and believes that working collaboratively with clients is the key to a successful treatment plan.
Got A Question For Our Team?
Leave it in the space below. We will get back to you as soon as possible.
---