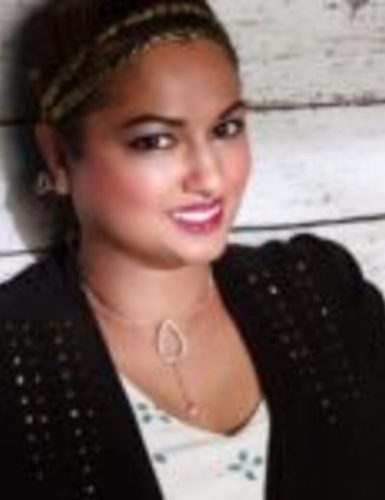 Registered Social Worker (MSW)
Hi, my name is Alpana Das. I feel comfortable tackling hectic challenges that include (but are not limited to), unexpected trauma, victimization cycles and unexpected transitions through life's stages. I incorporate an eclectic range of modalities, including (but not limited to), Trauma sensitive CBT, DBT, mindfulness, EFT, Somatic Experiencing , EMDR, insight-oriented therapy and a vision of wholeness through a Gestalt oriented framework. In my perspective, the therapeutic relationship is built on co-collaboration and client empowerment. I believe that the effectiveness of therapy is a result of the expert knowledge of the client. A therapy session often looks like a friendly chat with a guaranteed no nonsense good friend who walks with you during your path to your higher levels of authenticity and truth. My style is supportive and interactive, with the goal of empowering you to create change in your life.
I am someone who has worked in the industry for 14 years, and have been called experienced, kind and passionate about what I studied and have happily helped countless individuals, couples and families achieve their therapeutic goals. I look forward to seeing you in the future so we can stand together.
I have a Masters of Social Work from Mcgill University, specialized in Childhood Trauma, Mental Health and Adult Revictimization Cycles and worked as a specialist in Athletic Therapy after obtaining a Exercise Science degree from Concordia University. During the past decade, I practiced as a senior marriage counsellor and provided marriage courses to countless engaged couples and also served as the lead divorce expert with Catholic Family Services of Toronto. I am registered with the Ontario College of Social Workers and Social Service Workers (OCSWSSW) for a span of over 10 years, and was registered in Quebec with Service des admissions Ordre des travailleurs sociaux et des thérapeutes conjugaux et familiaux du Québec prior to my move to Ontario.
I am a current member of the Ontario Association of Social Workers (OASW) and for over 7 years, I specialized in marriage counselling, separation and divorce counselling, and counselling unexpected traumatic experiences. I have attended numerous evidence-based training sessions to stay current and informative for you and the clients I serve, which includes specific training in trauma cycles, relationship and marriage crisis, abuse cycles and moving through separation and divorce and loss. I welcome a 15 minute free consultation to see if we are a good fit. Currently I do have a waiting list and will look into scheduling you within my next available time slot.